The Good Design Award is an initiative intended to improve our lifestyle and society through design. Since its inception in 1957, the initiative and its symbol mark, the "G mark," have become widely recognized.
The Good Design Award has been bestowed upon various products, structures, software, services, etc. that now make up the world around us. Anything that humans have built to achieve some ideal or goal, regardless of whether or not it has a fixed shape, is regarded as design, and its quality evaluated and recognized.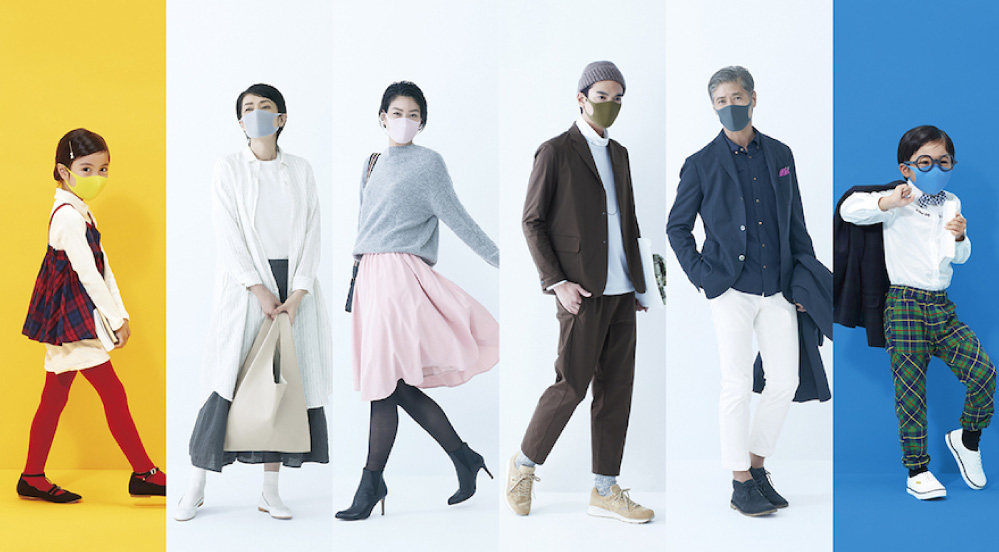 < A Variety of Sizes >
PITTA MASK comes in three sizes (regular, small and kids) so that it can fit snugly to any face, without compromising the characteristic functionality and gentle fit of the new polyurethane material developed through our unique technology.
< A Variety of Colors >
We don't simply add new shades to our lineup, but carefully select colors in the context of fashion. We also publish a BRANDBOOK and a LOOKBOOK on our website to give customers and idea of the possibilities our masks offer.
< New Mask Culture >
We want people to see wearing masks, not as something they are forced to do to avoid hay fever, but as something fun. We advocate a new mask-wearing culture that treats masks as fashion items that you can select to express your fashion sense or reflect your mood.
< New Ways to Try on Masks >
In February 2019, we set up a pop-up store for a limited time on Omotesando street in Tokyo around the concept, "TRY PITTA!"
The mask fitting corner gave us a chance to adopt new sales methods to encourage purchases. It attracted 15,000 visitors over the course of 11 days.